Animation Styles
Dragonfly Unlimited Potential
Game-changing Animated Videos with Dragonfly!
GAME CHANGING
Whether you're looking for a cool, slick explainer video, or a mind blowing Disney-Pixar worthy character animation, Dragonfly have all the tools required to create video productions that are equal parts practical and magical.
The transportational potential of animation will take your business from where you are now, to where you want to be. Our videos always deliver results, creating a lasting impression on your audience and leave your competitors in the dust.
01STYLE ONE
GRAPHICS IN MOTION
Seriously enhance the effectiveness of your production with motion graphics that can't be forgotten.
MOTION DESIGN
CHARACTER ANIMATORS
CHARACTER
ANIMATORS
Grab your audience by the eye-balls with an animated character that Pixar would be proud of.
CHARACTER ANIMATORS
02STYLE TWO
03STYLE THREE
3D PRODUCTION
High quality and photorealistic – this state-of-the-art feel can get your brand noticed in an instant.
3D PRODUCTION
2D ANIMATION
2D
ANIMATION
2D animation often allows cleaner, smoother animation with bold colours and striking visuals.
READ MORE
04STYLE FOUR
05STYLE FIVE
HAND DRAWN
Hand drawn animation gives a video powerful emotional content. It's nostalgia, homeliness and Lo-fi vibe.
READ MORE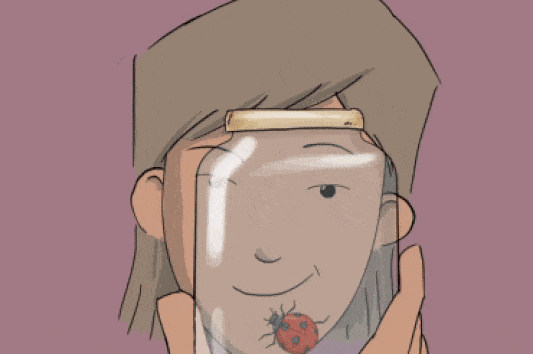 Meet one of our Animators
We're proud to have some of the finest, most experienced and creative people in the industry on our side, and they can be on your side too.
With Dragonfly, you're
in good company
With Dragonfly, you're in good
company
Here's to the crazy ones, the misfits, the rebels, the troublemakers, the round pegs in the square holes. The ones who see things differently!
Our core team is a heady mix of talent from all areas of media production. From working on BBC documentaries and Channel 4 productions to Hollywood films and global advertising campaigns, we've collectively amassed hundreds of years of creative experience.
CREATIVELY COURAGEOUS, DIGITALLY PROGRESSIVE
FRUITFUL ANIMATION SERVICESWith a sprinkling of digital stardust…
With a sprinkling of digital stardust…FRUITFUL ANIMATION SERVICES
Everything we need to say about our animation company.
The QUESTION
WE ALWAYS GET ASKED IS:
"What results will I see?"…
In your free, no obligation strategy call, we'll explain the process and show you
Book Your Free
Strategy Call
"Dragonfly produced a beautiful animated video for us which has transformed our business. The video helped explain our service offering and was instrumental in our organisation securing a £3million contract. What more needs to be said?"
Helen Boss – Midlands Psychology
Play Video
WATCH THE VIDEO