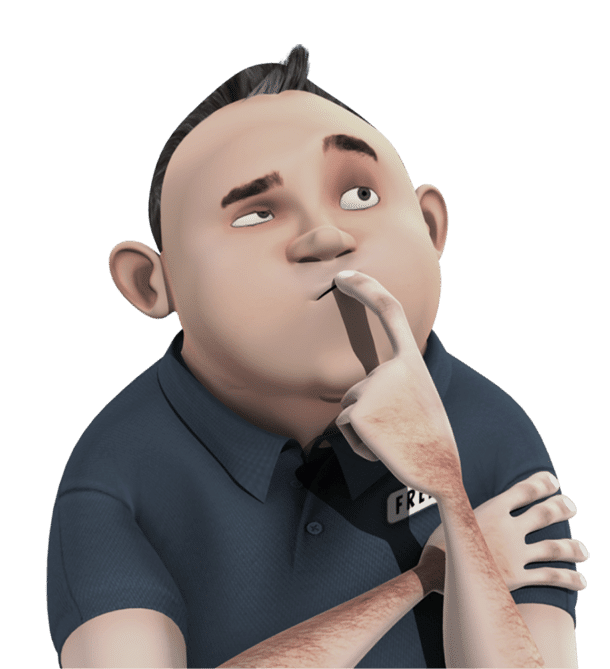 MAKE THE IMPOSSIBLE, POSSIBLE.
Character
ANIMATION
Make characters the star of the show with animation that's emotive, engaging & utterly bespoke.
Play Video
VIEW OUR ANIMATION SHOWREEL
The characters are the star of the show in this style of animation – if you've got a complex story to tell with multiple characters: humans, animals, aliens, dinosaurs – whatever you fancy – character animation is the style for you.
CHARACTER ANIMATION AT DRAGONFLYC
Giving animation
2D AND 3D a bit of Character
2D AND 3D
Breathe life into your advertising and use your characters to tell stories, explore concepts or represent your customers. You have complete control over your creations, and they have unlimited potential. Characters can be synonymous with your brand, or simply a familiar face your audience will recognise.
Delve into your imagination & make the impossible, possible.
COMPLETE CREATIVE CONTROL
designed with
artistic merit
BESPOKE
CREATIVE CHARACTERS
Animated Characters
THAT REPRESENT YOUR BRAND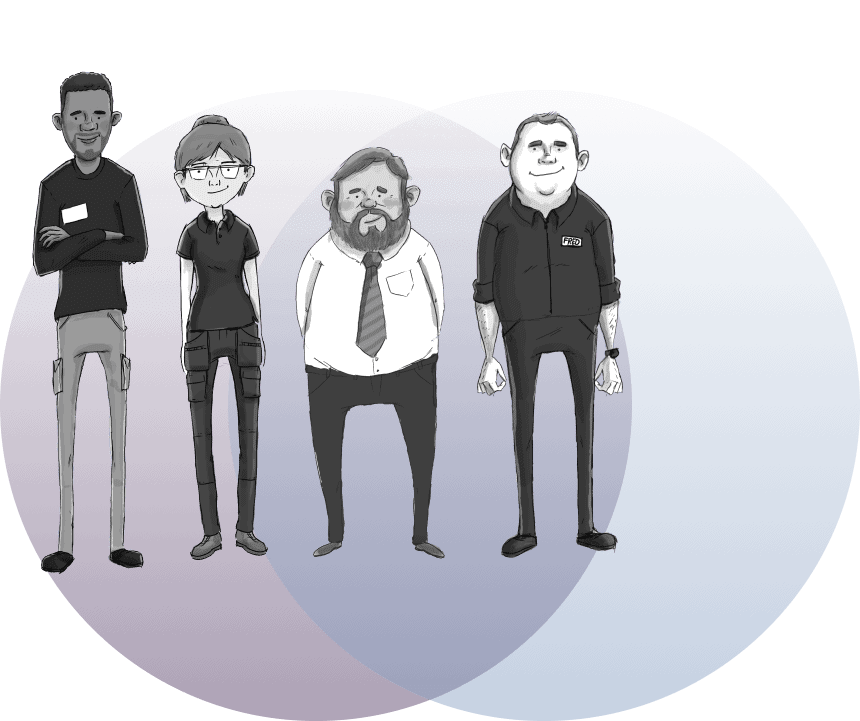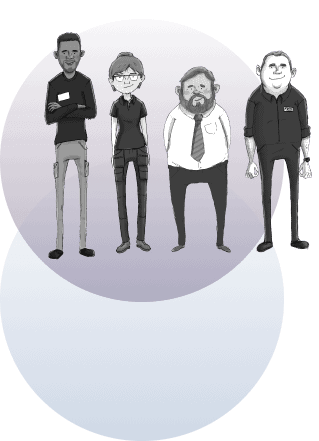 Avoiding the cookie-cutter character
The internet is saturated with animated videos that all look the same. Don't waste your marketing budget on a tacky, templated video that's identical to all the others.
Dragonfly's animated characters are created with true artistic merit, that stands out from the crowd. Our animators are, well, better! With a desire to produce truly outstanding, progressive animated content, we're simply in a different league.
At Dragonfly we are constantly studying the trends in successful video marketing, watching video go viral and learning how people engage with online content; This means that when you come to us with your brand or your company's goals, we've already done our homework and we can begin planning your winning media strategy.
Play Video
Watch the full video
Creating characters that are specific, original & universally understood.
CREATIVITY SOLVES BUSINESS PROBLEMS
2D or 3D?
Clean lines or complex characters?
Classic 2D character animation has its roots firmly planted in illustration. 2D animations are beautiful in their simplicity, and are just enough to capture an emotion, express a desire, or represent your target market.
Advanced 3D animations are more intricate. Layers of depth and mind-blowing graphics create incredibly specific characters. 3D character animations allow you to manipulate every aspect of their form, giving you the opportunity to create truly distinct personalities.
2D Characters
Make your characters the star of the show
When it comes to 2D animation, the options are almost limitless. Dragonfly benefit from a large, diverse team of experienced animators – which means we're able to offer a range of dramatically different 2D styles.
A range of factors will dictate which style is best suited to your video project – from your business sector, to your target audience.  Establishing an appropriate overall character style is one of the first, and most important, tasks on our list when we begin work with our clients.
Play Video
WATCH THE FULL ANIMATION
3D ANIMATION – DRAGONFLY AMERICAN FOOTBALL
3D ANIMATION – DRAGONFLY AMERICAN FOOTBALL
3D Characters
The golden standard of character based moving image.
Dragonfly have a great history of producing awe-inspiring 3D character animation. This style of character animation is so complex that it's usually out of reach for businesses. We're talking Toy Story – or Frozen. This is not just animation at a higher level – you simply can't go any higher.
Working in this style ensures a truly memorable experience for your audience – putting you way ahead of your competitors.
Play Video
WATCH THE FULL ANIMATION
A UNIQUE AND CREATIVE ANIMATION PRODUCTION SERVICE
The 3D Process
The process of 3D character animation is exhaustive and intricate.
01

Conception: Graphic artists shape & mould 3D mesh into the form of your character.

Mapping: Overlaying of designs, patterns & textures on top of the blank shape. Facial features, strands of hair, and clothing materials are added.

02

03

Movement: Control points or 'bones' are added  to make your character animate.

Animation: Computer software is used to manipulate your character. Using keyframes, path setting, or motion tracking, your character will be given lifelike movements.

04

05

Lighting: Adding light helps to create the atmosphere & mood for the final animation, and brings your character to life.
Emotive
video content TRULY MAGNETIC AND ABSOLUTELY UNIQUE
TRULY MAGNETIC AND ABSOLUTELY UNIQUE
Authentic and lifelike characters encourage an emotional response from your audience.

Creating diverse personalities that have their own motives, beliefs, and backgrounds,  ensures your whole customer base can relate to your characters.

Original designs inspire curiosity in your viewers. They'll want to find out more, and become invested in your brand.
BRINGING CONCEPTS AND IDEAS TO LIFE
Bringing your ideas
to life
Create a brand ambassador that's entirely within your control. Release your creative potential and introduce your business to a new team member we know will become your top seller.
A sprinkling of digital stardust can help your ideas come alive, and at Dragonfly, we specialise in turning thoughts into meaningful productions that convert.
Say more with unique characters who do the talking for you.
BRINGING YOUR IDEAS TO LIFE
Friendly faces that speak to your audience.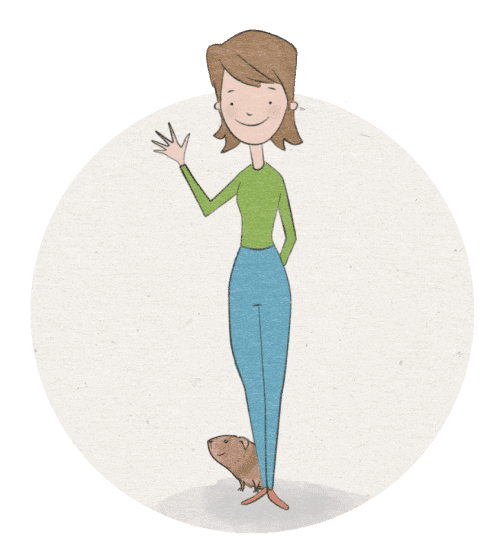 Hand Drawn Character Animation
ARTISTIC & CAPTIVATING
Timeless techniques
Dragonfly creatives are experts in creating organic and emotive characters that are as unique as you or I. Hand drawn character animation gives a fresh, minimalist, and clean approach to characters, and ensures each illustration is completely bespoke.
Unique, creative character design
YOU WON'T HAVE SEEN THIS BEFORE, BECAUSE
we invented it!
This character is hand drawn and modelled in 3D. Painted and textured to give an artistic, organic feel. Blending the two methods together creates a unique, grown-up feel. A virtual camera move around the character as he walks raises the overall production value: this is truly a step away from the plastic-y feel of Toy Story.
Play Video
WATCH THE VIDEO CLIP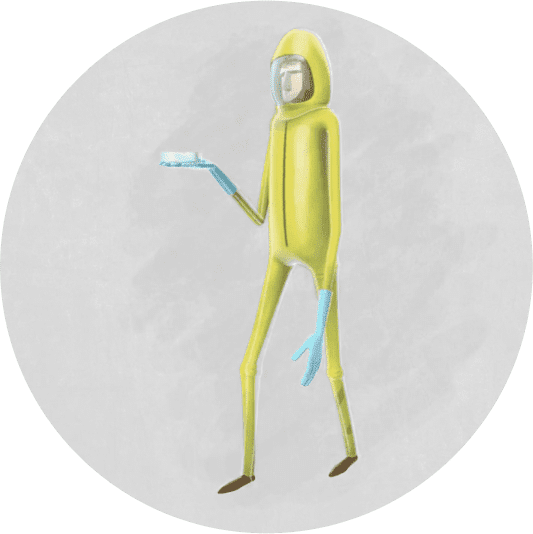 "Dragonfly produced a beautiful animated video for us which has transformed our business. The video helped explain our service offering and was instrumental in our organisation securing a £3million contract. What more needs to be said?"
Play Video
WATCH THE VIDEO
Our Clients
These brands have trusted Dragonfly