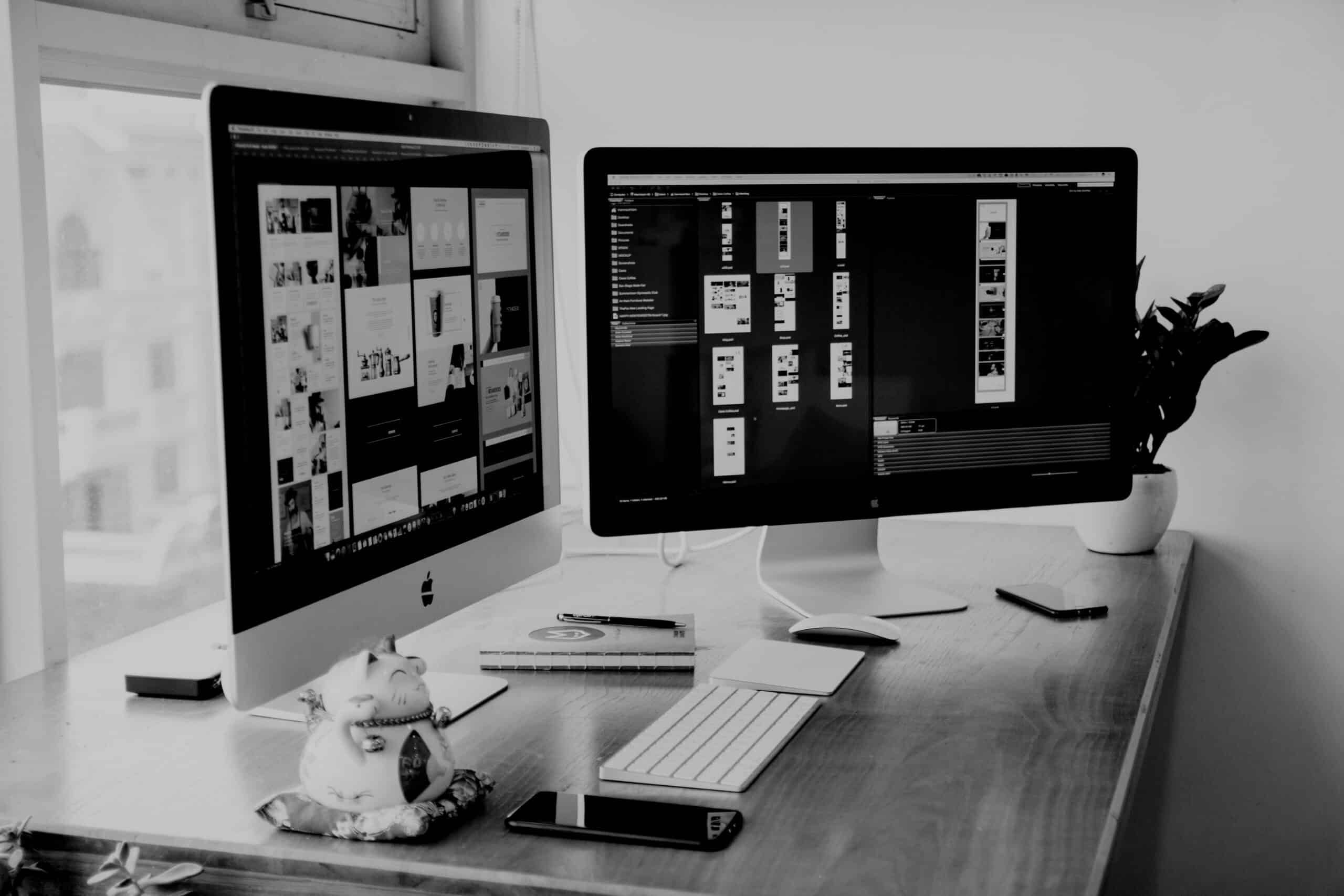 We Have Your Attention
First impressions are everything. For anyone in a creative field, that means your portfolio is your most valuable asset. Whether you're looking for work as a freelancer, or wanting a full-time position in a competitive field, how you sell yourself is as important – if not more so – as the skills you are advertising. 
Self-promotion can be daunting, and with so many people fighting for attention, we wanted to give you a few pointers to prevent you from getting crossed off the list before your work is even seen.
Hosting Your Work
Today, a personal website is almost expected in the creative industry; and with a wealth of accessible options, and the ease of setting up a custom domain and site, the only obstacle is the price. Depending on your provider, getting a unique domain and paying for hosting can cost around £5-10 a month, which can add up. 
However, the creative flexibility over how you present your work speaks for itself. You are not bound by the UI of another company's website: you are free to put what you want, where you want. Some website providers do offer free options, but we would not recommend this: a clumsy-looking domain name and distracting adverts are often part of this deal. Not great for a first impression.
Another option is creating an online portfolio. Sites such as Behance and Dribble (along with many others) allow you to host your content for free, and have the added benefit of connecting you more directly to a large creative community, which can be good for networking. If you do not mind less flexibility over how you will present your work, portfolio sites can be a great way to get noticed online.
We would recommend using both, especially if you want to showcase work in multiple creative disciplines. A website can help anchor your presence on the internet, especially if you have work scattered across different sites. This allows people to discover work that may never have otherwise been seen.
The Power of Blogging
No matter what your creative skills are, blogging isn't just for writers. Blogs are by no means essential, but they are often overlooked when creatives are looking to establish themselves online. Blogging gives people the opportunity to look at your creative process, and gives you far more room to expand on the scope of your professional abilities. You can give more context to your work, such as:
Explaining how you tackled a client brief

What influenced you

Showing off the depth of your knowledge in a particular field
Your finished work will always be the most important part of selling yourself, but offer some context and you may just separate yourself from the plethora of artists who post their work online and call it a day.
If you are daunted by the commitment of starting a blog, or writing is not your forte, we recommend at least using social media to your advantage. Setting up a professional profile on a social media platform can give outsiders a bit more of a detailed look into your process. Unlike a portfolio, you can also use social media as a place to show your work-in-progress, sketches, or concepts that never made it to a final draft.
Throw Your Hat Into the Ring
For some, promoting themselves comes easy, but it can be understandably difficult for others. There's no definitive way to showcase yourself and your work. Many professionals with similar skills are surprisingly different when it comes to displaying their talent. 
The most important thing is putting your best foot forward, and injecting your own personality into your self-promotion. Search for portfolio examples of other creatives in your field, or look at how some of your favorite artists present themselves online. Make sure to note bad examples as well as good ones, so you know what to avoid.
Persistence is key; that is no less true in the online world as it is in the physical one. Dragonfly started as a one-person team, and is still going strong! We use a mixture of strategies to keep ourselves relevant online, so if you need a little inspiration, come have a look around. 
If you like what you see, you may also be interested to know that we are always on the lookout for new talent. If you are reading this, you may be a good fit yourself – why not apply to our talent network?
Animation is a core element of Dragonfly's work. If you are looking for advice on finding work in the animation industry, why not stick around and read our post on this topic?
Recent Video Production Blogs