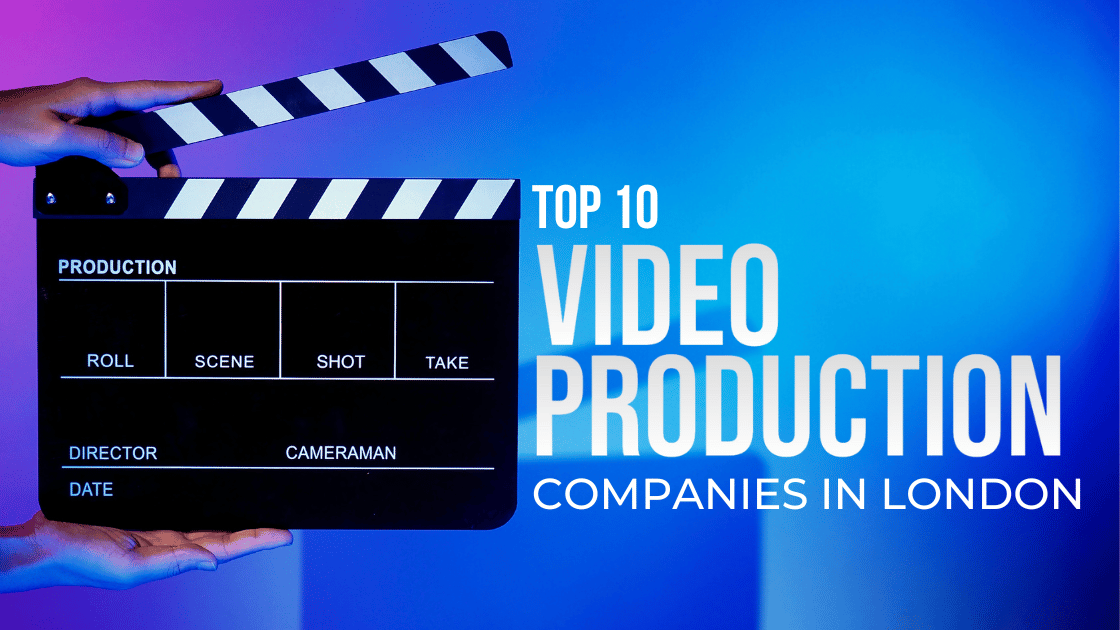 Video production and video marketing have continued to revolutionize the advertising and marketing industry in 2023. With more than 80% of internet traffic being video content, businesses have been forced to integrate video production and marketing strategies into their campaigns to remain competitive. 
The impact of video production and marketing in 2023 has been immense, with companies using video content to attract and retain customers. Video production has become an integral part of business marketing strategies, as it allows businesses to connect with their target audience through visual storytelling. In addition, video marketing has proven to be an effective way to increase brand awareness, engagement, and sales.
The corporate video production industry is currently worth $135 billion globally, a significant increase from the $41 billion worth in 2007. This growth can be attributed to the increasing demand for video production and marketing services by businesses looking to connect with their target audience. As video continues to dominate the marketing landscape, it is expected that the industry will continue to grow significantly in the coming years. With technological advancements such as 5G networks and virtual and augmented reality, the corporate video production industry is expected to become even more innovative and dynamic in the future.
If you are not already producing video content for your brand, now is the time to start. Here is a list of the top 10 video production companies in London. 
Top Video Production Companies in London
#1 Dragonfly
Dragonfly is a London-based video production company that was established in 2007. They received initial funding from the Prince's Trust and are a full-service firm that offers end-to-end solutions for creative campaigns. They specialize in creating bespoke video content that drives more clicks, sales, and likes. Dragonfly's video production process is a fresh departure from overused methods, and they are highly skilled at crafting spine-tingling moments that leave a lasting impression.
Website: Dragonfly Video Productions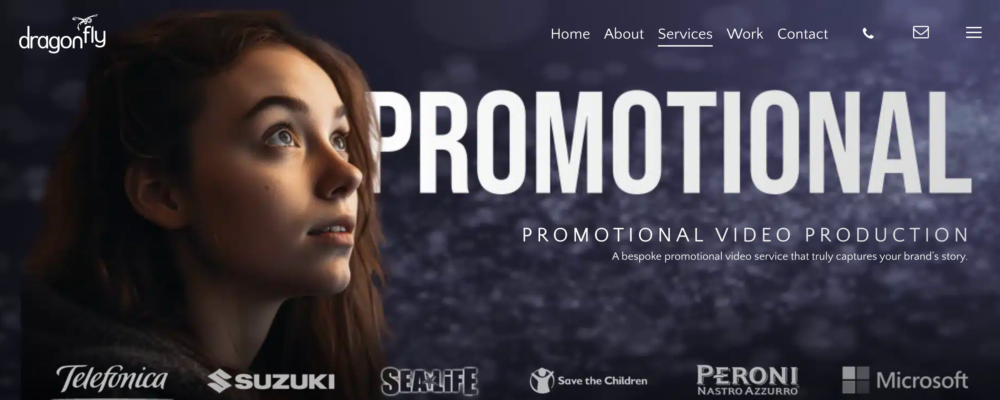 #2 Beast Agency
Beast is a London-based creative agency that specializes in branded content and video production services for lifestyle brands in the UK. They offer creative development and full-service video production, and they have won awards for their work. Beast works with London advertising agencies, PR companies, digital marketing agencies, and clients directly.
Website: Beast Agency
#3 Kartoffel Films
Kartoffel Films is a London-based video production and animation studio founded in 2012. They specialize in full-service video production and have worked on projects such as the St Georges University Scholarship Program Campaign and the Chicago Booth Educational Marketing Film. The company's logo is a playful neon potato shape, a nod to the meaning of "kartoffel" in German, which means potato.
Website: Kartoffel Films
#4 Perspective Pictures
Perspective Pictures is a digital-first video production company based in East London. They specialize in creating modern and impactful video content that breaks through the noise and makes brands a priority. They offer a range of services, including documentary production, emotional storytelling video production, interview video production, and more. 
Website: Perspective Pictures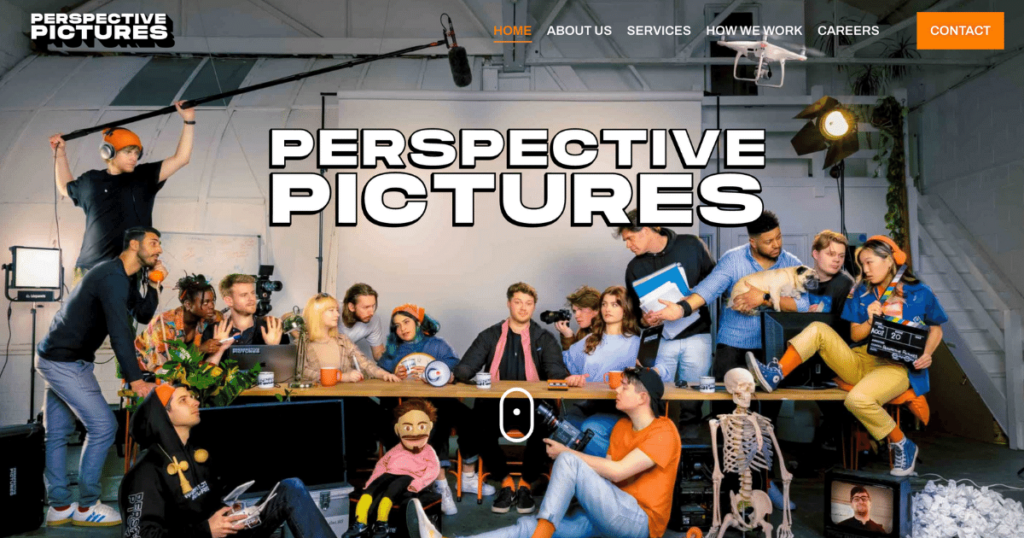 #5 Chocolate Films
Chocolate Films is an independent, full-service video production company based in London and Glasgow, with global partners and satellite offices in the EU and US. They specialize in creating content with impact, including promo videos, documentaries, animations, and event films. Chocolate Films also has a strong commitment to empowering communities through its Chocolate Films Workshops, which reach out to thousands of young people and vulnerable adults each year, empowering them to be creative through fun and accessible filmmaking. They are opening a new purpose-built studio in 9 Elms.
Website: Chocolate Films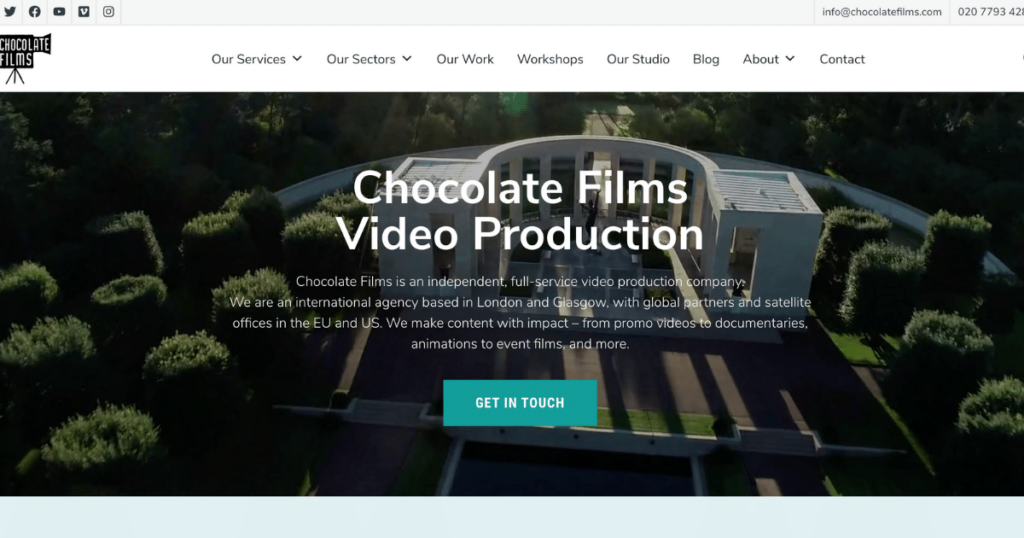 #6 Aspect Film and Video
Aspect Film & Video is a video production agency with offices in Bristol and London. They offer a range of video production services, including TV ads, brand films, explainer videos, and social content. They also offer workshops to help brands create effective video campaigns. The agency emphasizes the importance of emotional hooks in video content and uses a model called System 1 and System 2 to understand different aspects of human decision-making.
Website: Aspect Film and Video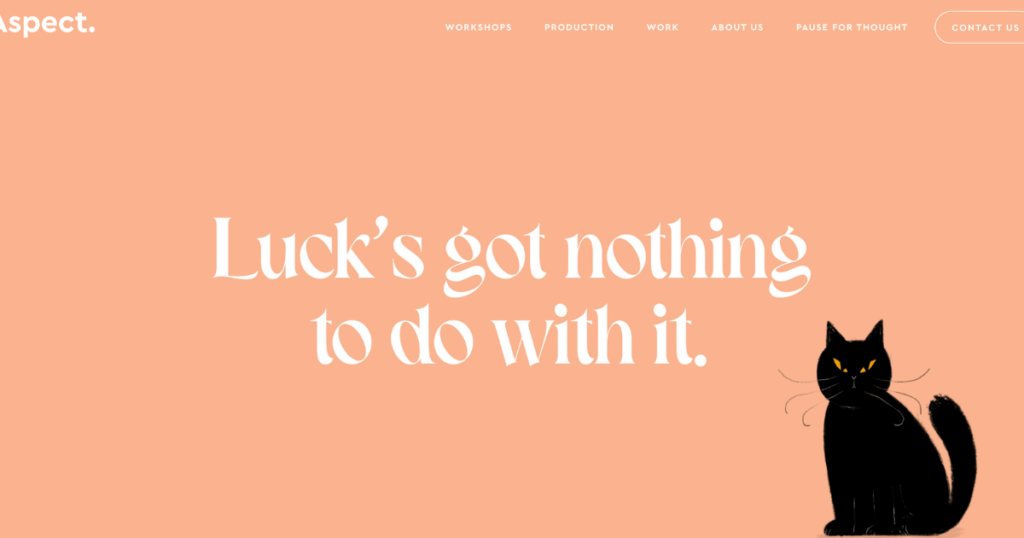 #7 Skeleton Productions
Skeleton Productions is a full-service video production agency that offers a range of video production services, including corporate video production, animated video production, and training video production. They have offices in the UK and USA and a global network of production talent, allowing them to serve brands worldwide. Skeleton's corporate videos help brands create a solid corporate brand identity, share their message in the most powerful way, and drive lead generation. 
Website: Skeleton Productions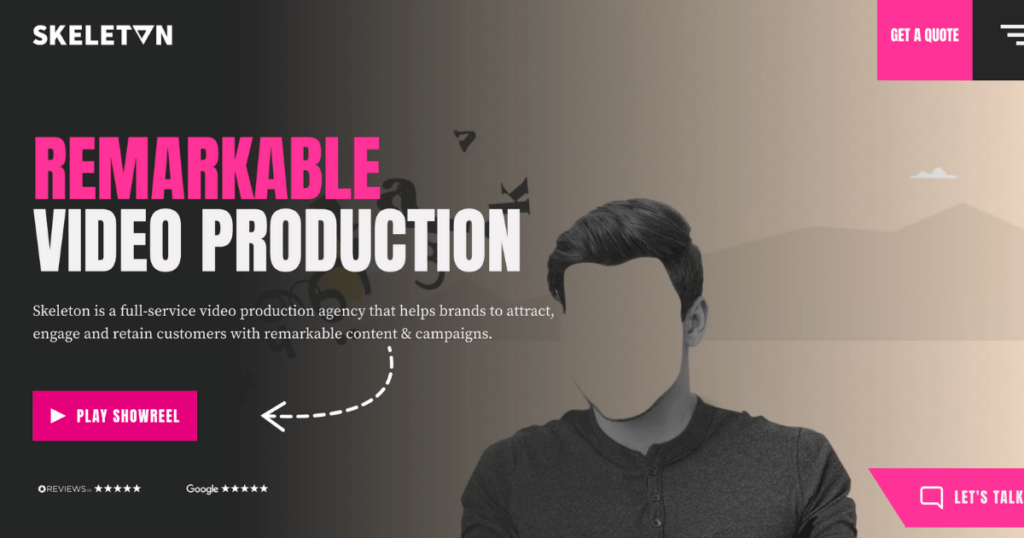 #8 Bold Content
Bold Content is an independent video production company that specializes in creating human-interest stories that connect with the audience on an emotional level and are memorable long after the first viewing. The company was founded in 2013 by Adam Neale, who wanted to bring his documentary production skills to reinvigorate corporate videos while still meeting clients' marketing goals. Bold Content offers a range of video services, including corporate video production. 
Website: Bold Content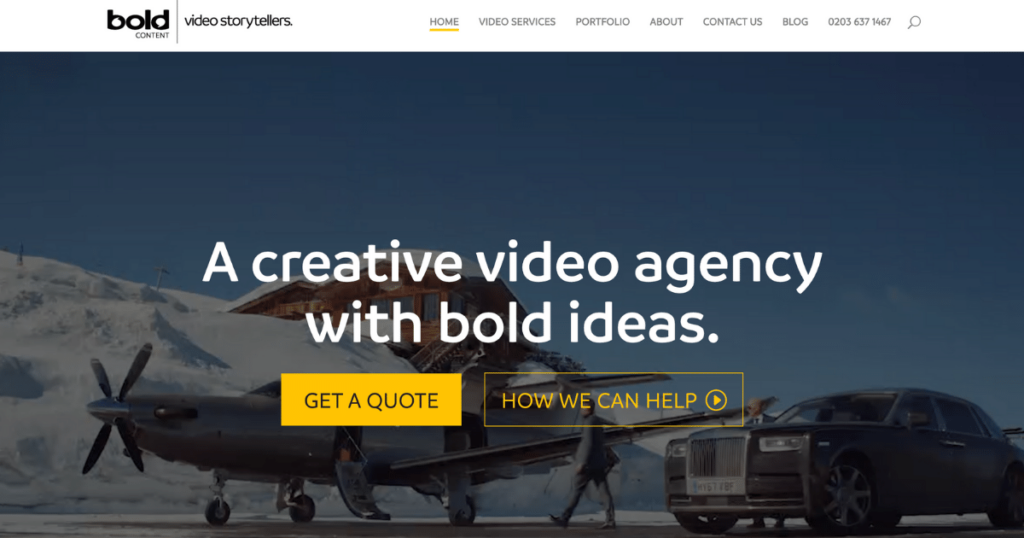 #9 Social Shepard
The Social Shepherd is a social media agency that specializes in creating content for social media platforms. They have a data-driven approach to creating content that is always adapting based on what is working and what content their audience is engaging with. They offer services such as paid social advertising, influencer and content creator marketing, and TikTok campaign management. The Social Shepherd also has a podcast where they discuss social media, paid social and PPC, video content, and influencer marketing.
Website: The Social Shepard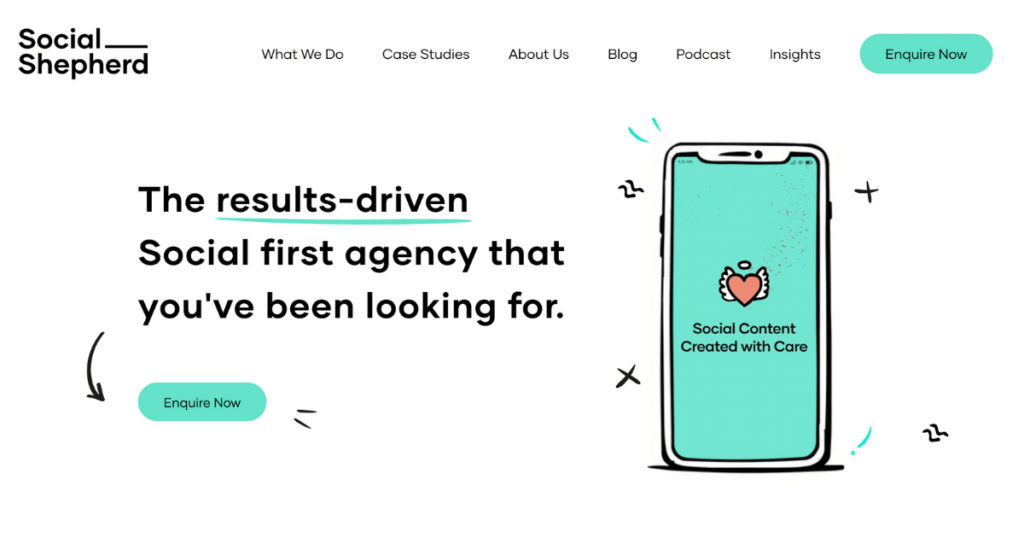 #10 Toast TV
Toast TV is a TV advertising and video production agency based in London and Oxford. They were established in 2002 and have worked with clients such as Innocent, Aids Alliance, Wayfair, and Cancer Research UK. Toast is known for championing challenger brands and startups and getting brands on TV through TV advertising. Toast also offers branded content planning and other video production services.
Website: Toast TV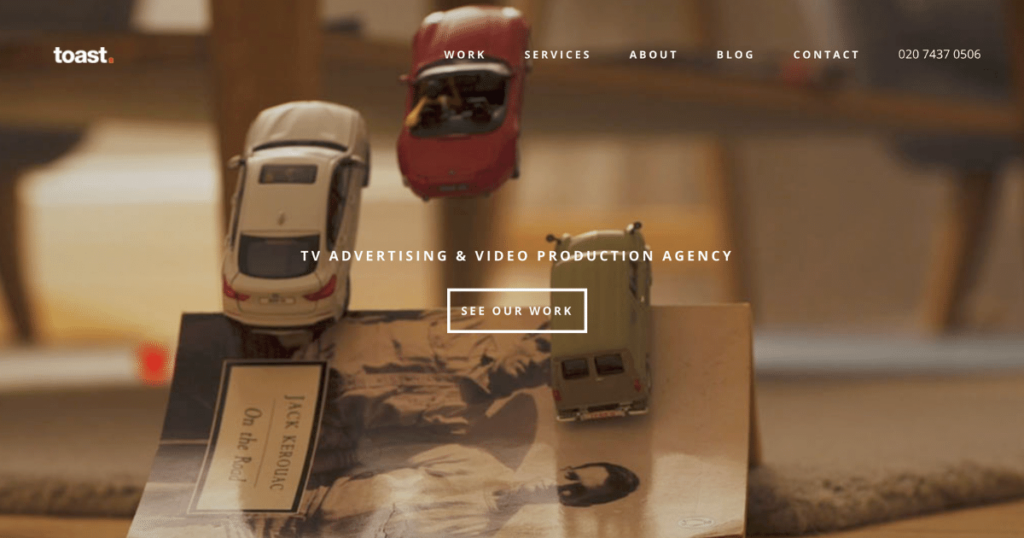 [social_buttons facebook="true" twitter="true" linkedin="true" pinterest="true"]
Recent Video Production Blogs