10 Best Walkie Talkies To Use On Set
WALKIE TALKIES TO USE ON SET
Walkie talkies are a crucial tool for any film or video production crew, allowing for efficient and immediate communication between team members, facilitating a more cohesive and effective production process.
01
NUMBER 01:
This two-way radio has a range of up to 25 miles, making it suitable for longer distance communications. The device comes with an automatic scan function that quickly finds clear channels available, it has a user-friendly interface, an efficient keypad lock, and a voice activation feature. However, the radio can be quite loud, which could be limiting for nighttime activities.
01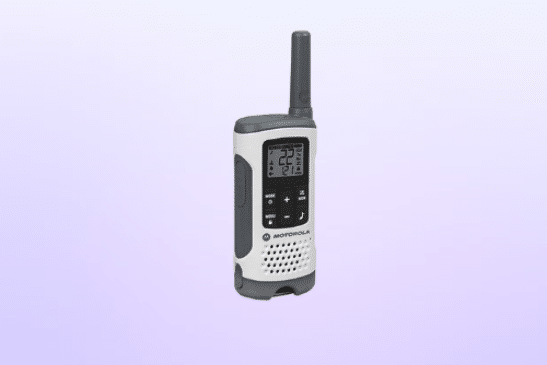 02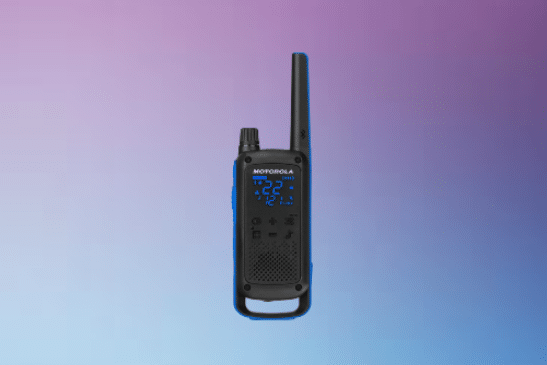 02
NUMBER 02:
The Motorola T800 is one of the best on the market, and it provides a reliable solution for communicating with weak signals. It offers Bluetooth support for the Talkabout mobile app, allowing you to send messages without cell service. In addition, it has 22 channels and 121 privacy codes, the ability to set emergency alerts, and a built-in LED flashlight. The only downsides are the 30-second message timeout and difficulty reading the display in bright sunlight.
03
NUMBER 03:
The CP200d radio offers an affordable and user-friendly communication solution that can be customized to fit your business needs. This radio provides superior audio quality, coverage, and long-lasting battery life. The device can be easily connected with other devices, allowing work crews to easily communicate, coordinate, and collaborate to get the job done efficiently and effectively.
03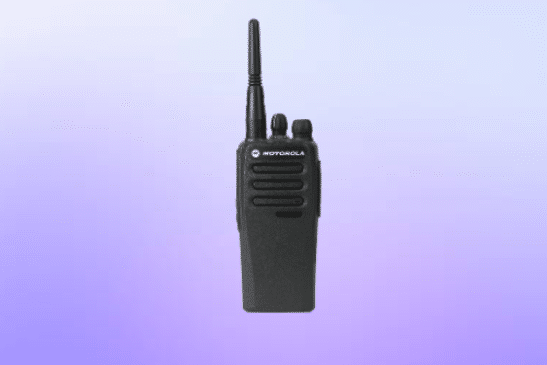 04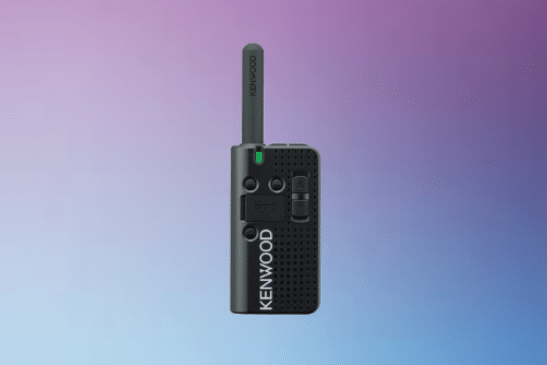 04
NUMBER 04:
This device is a reliable and easy-to-use walkie-talkie for business purposes as the 4-channel operation makes it suitable for a wide range of applications in demanding environments. It comes with a long-lasting battery that offers up to 15 hours of talk time and up to 5 days of standby time. The radio features a voice-activated transmission, a channel scan function, and a simple and rugged design that is pocket-sized and charges quickly.
05
NUMBER 05:
The Motorola DLR1060 is an excellent solution for improving operational efficiency as its compact and lightweight design, and static-free audio, allows for portability and clear communication. Together with being license-free, and one of the best offers on the market, it also provides interference-free and private internal communications. Additionally, it is proven to be a durable radio that meets military standards for shock, vibration, dust, and extreme temperatures, making it ideal for on-set use.
05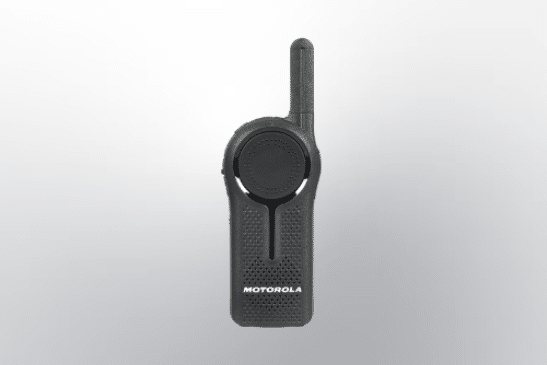 06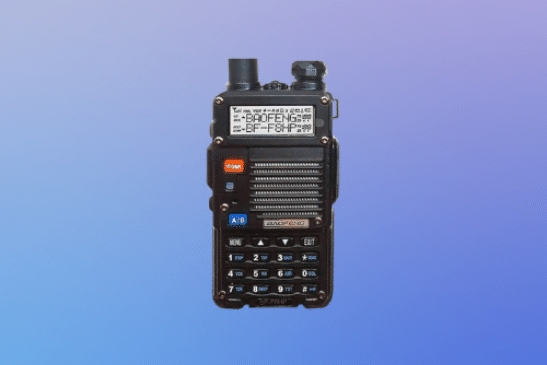 06
NUMBER 06:
This affordable radio has a 10-mile range ensuring clear communication with minimal feedback disruptions. Its 17-hour battery life, and channel tracking features, that allow users to listen to two channels simultaneously, makes it competitive in the market. However, the device is slightly bigger than the average two-way radio and can be complicated to use, making it best suited for experienced radio operators.
07
NUMBER 07:
This device is perfect for demanding environments on-set, as it has a robust waterproof body. The rubberized grip ensures a secure hold, and the VOX communication feature allows hands-free chatting. It also has a range of up to 35 miles and built-in LED light that is helpful in dark environments. However, the buttons can be challenging to push, and the radio is relatively expensive.
07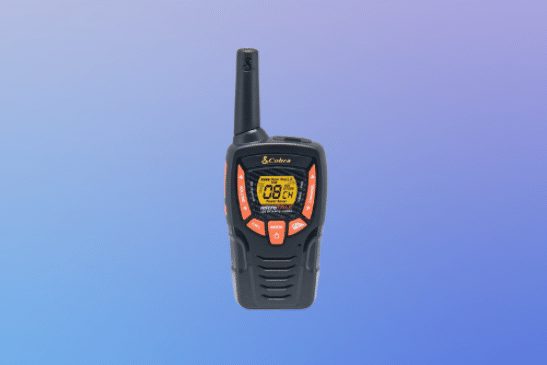 08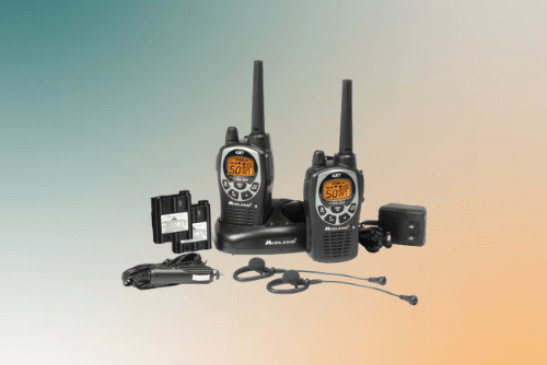 08
NUMBER 08:
This Midland device is designed to withstand physical strain and is waterproof for outdoor use. It has a backlit LCD screen for easy visibility in all weather conditions and an impressive 36-mile range. With 50 channels and 142 privacy codes, it provides over 3,000 free channels for private conversations. However, it takes 12 hours to charge for 9 hours of usage, and its range decreases easily.
09
NUMBER 09:
This mid-price device has 22 channels, some high-powered and some low-powered, that allow for clear transmission indoor and outdoor. The radio is water-resistant and lightweight due to its plastic construction. It has a silent mode, a keypad lock, and provides 12 hours of constant usage on a full charge. However, its buttons are not very tactile, and there are no privacy codes.
09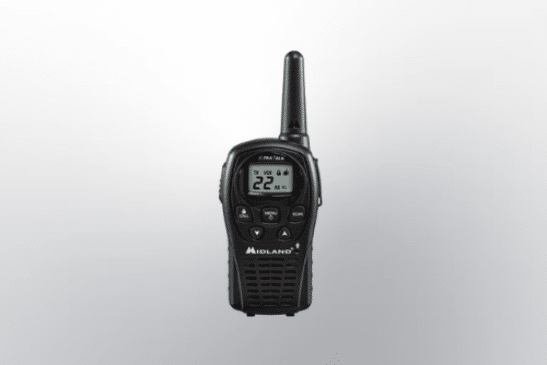 10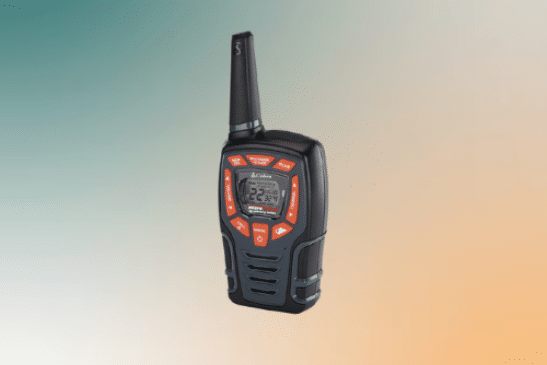 10
NUMBER 10:
This Cobra walkie talkie is also a compact and lightweight body that allows for portability, with a good battery life. This device is one of the cheapest options on the market and is particularly suited for small organizations with a limited budget. Overall, it provides clear radio communication and good audio quality, which could be enough for basic transmissions within a small team. The best advantage is its competitive price among all features.