12 Best Professional Video Camera Tripods
VIDEO CAMERA TRIPOD
A professional video camera tripod is essential for filmmakers and videographers who want to capture smooth and steady shots, providing a durable and stable base for your camera.
01
NUMBER 01:
The BeFree Lever-Lock tripod by Manfrotto, a prominent name in the tripod industry, is small and light making it ideal for traveling. It features three-section aluminum legs that can be secured with lever locks, it extends up to 151 cm and only weighs 1.75kg. However, its maximum payload is only 4kg, the tripod doesn't feature a plan and tilt drag adjustment and a counterbalance adjustment.
01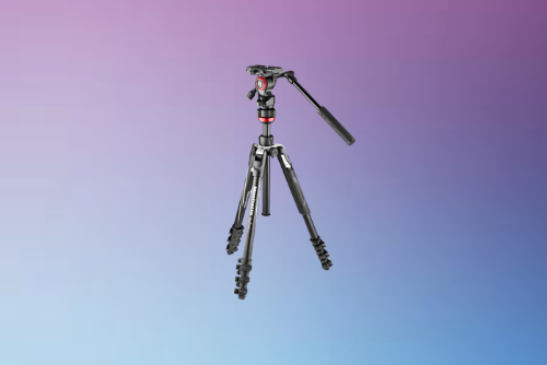 02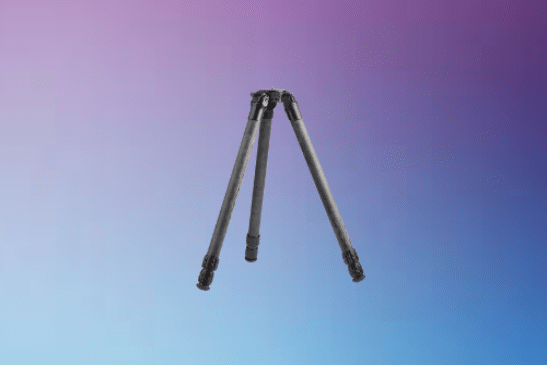 02
NUMBER 02:
The ProMediaGear TR344L is an exceptional high-end carbon fiber tripod, that despite its high price point, is perfect for expert photographers and videographers seeking something dependable, solid and ultra-lightweight. The device features the ability to replace its flat plate with the ProMediaGear 75mm Bowl Head Adapter, it can be adjusted to various unconventional angles for capturing challenging shots, and its rubber feet provide added traction. The main drawbacks of this product it's its high tag price.
03
NUMBER 03:
Benro has integrated an array of modern features into this sleek tripod kit, combining the A373F aluminum single-tube tripod with a 75mm half bowl fitting and the latest S6Pro head. The head boasts an impressive five-step counterbalance system, preventing your camera from tipping forwards or backwards, as well as an adjustable drag for both pan and tilt, featuring large, user-friendly adjustment knobs.
03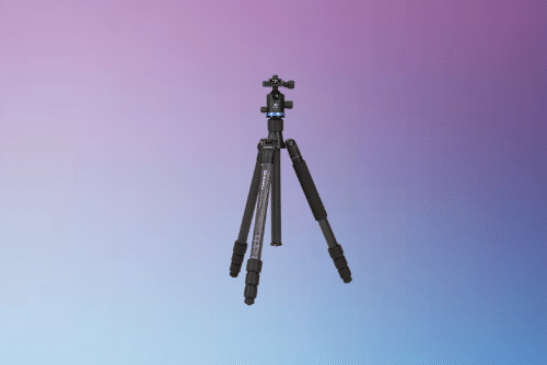 04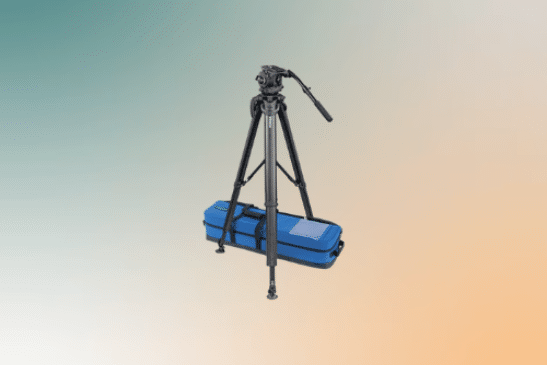 04
NUMBER 04:
The Vision 100 delivers accurate motion and exceptional camera handling, with a seamless transition motion through the shot. The drag knobs allow for variables to be adjusted, and settings to be maintained enhancing convenience. This tripod offers optimal balance, and allows the heads to tilt within the full range of ±90°.The product boasts precision-engineered two-stage legs, a carbon fiber construction to minimize weight, and a 100mm-bowl fixing that enhances rigidity, creating an exceptionally stable camera platform.
05
NUMBER 05:
MILLER 3783 CX14
The Miller tripod is an essential equipment for those shooting big-budget productions with an expensive cinema camera loaded with numerous accessories. The kit features 16 levels of counterbalance resistance, as well as adjustable pan and tilt functions, making it one of the best in the industry. Its smooth, seamless pan and tilt motion gives footage a thoroughly professional edge, perfect for Hollywood-level productions. However, its minimum height is 60cm and it is very expensive to purchase.
Visit The Website
05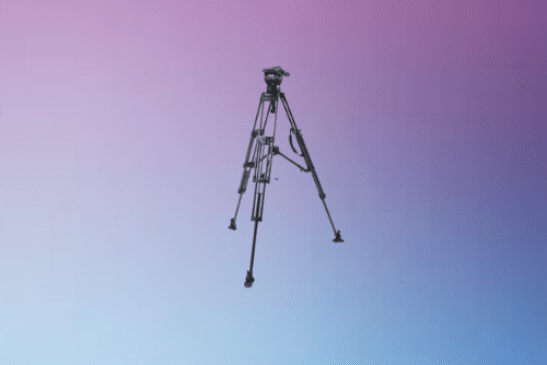 06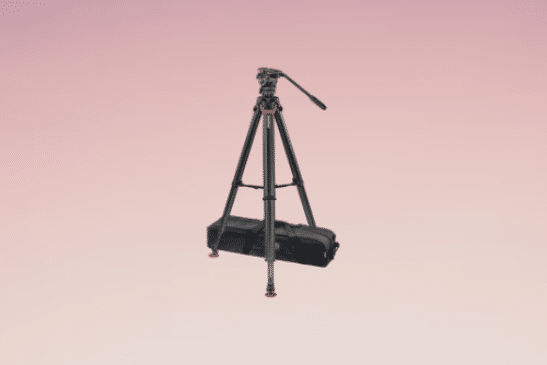 06
NUMBER 06:
SACHTLER 4585
These tripod legs have been extensively tested in extreme conditions to ensure superior performance, durability, and reliability. The unique quick release brakes allow for instant and versatile adjustment of the tripod, allowing the camera to capture extremely low and high shots. The tripod's ergonomic carbon fiber leg design makes it easy to transport, as the tripod only weighs 2.9kg. Although the price may be steep, there are no other tripod legs available that can match the setup speed and efficiency of this particular set.
Visit The Website
07
NUMBER 07:
The Vanguard tripod is light-weight as made of carbon fiber, it has a maximum shooting height of 173.5cm, and stable 3-sections legs that are able to minimize shake. The tripod comes with a PH-38 pan head, which is especially useful for video since it allows you to lock the tilt motion independently to achieve smooth and level panning. The head is mounted on an extendable center column that can also be rotated to a horizontal position. However, the extended column could throw off the balance of the tripod.
07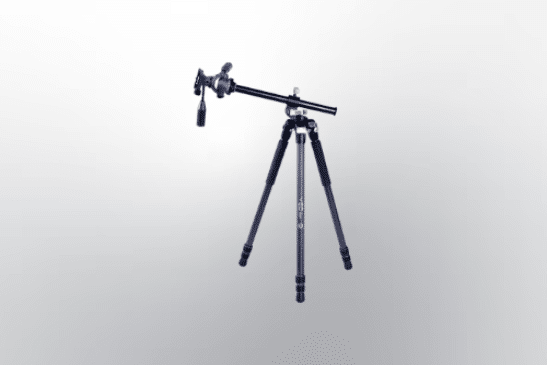 08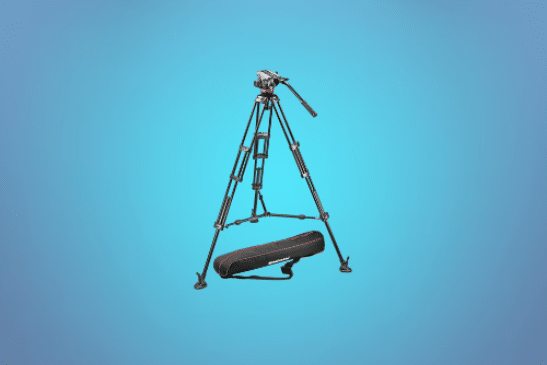 08
NUMBER 08:
The Manfrotto MVH502A is a professional heavyweight contender video tripod weighing 5.9kg, and suitable for those who need to support impressive weights (up to 20kg). Constructed with die-cast aluminum, it is incredibly sturdy and robust, featuring a ground-level spreader that also provides additional stability. The fluid tripod's head allows for smooth, seamless panning shots, and features two Easy Link connectors, making it simple to connect a variety of accessories, such as lights or an external monitor.
09
NUMBER 09:
With a maximum load capacity of 7.7kg, the Magnus REX VT 5000 is the ultimate video tripod for challenging shooting conditions. The fluid head delivers exceptionally smooth movements, thanks to its adjustable tilt for drag control. The tripod boasts non-slip rubber feet and a mid-level locking spreader to provide additional stability when shooting on rough terrain. An extendable pan bar, which ranges from 38-58cm, is also available.
09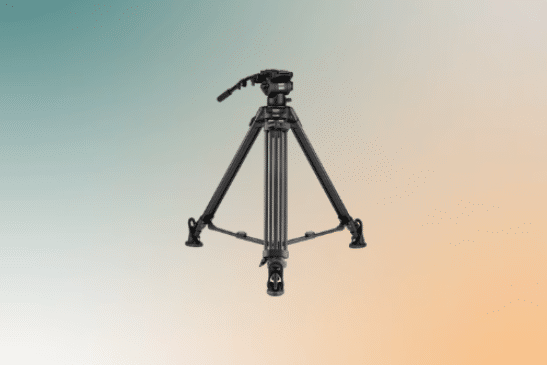 10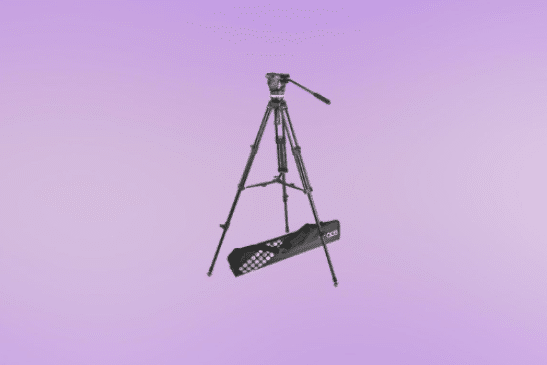 10
NUMBER 10:
The Sachtler M MS is a top-of-the-lie tripod for its broadcast quality performance. The product has a maximum extended height of 169cm, it's made out of carbon fiber and supports a payload up to 4kg. Making it ideal for smaller cameras. The fluid head allows for smooth motion and a 5-point counterbalancing system prevents tipping and shake. However, it doesn't have a wide foot base and is relatively expensive compared to others.
11
NUMBER 11:
Libec LX7M 3-Section Aluminum tripod is one of the best in the market. It is made out of aluminum and extended up to 166cm, while it also features a wide mid level and ground level spreader that provide extra stability. The tripod allows for precise footage shooting thanks to its lightweight body, and its head has a unique torque system that allows for smooth and perfectly balanced footage recording.
11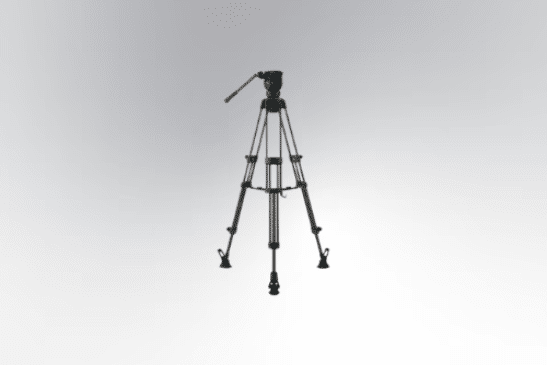 12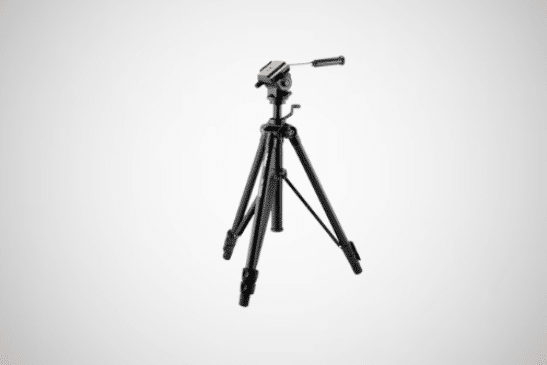 12
NUMBER 12:
The Velbon DV-7000N is an excellent professional video tripod, featuring a fluid head, a quick release platform (QB-6RL) and a spirit level that allow for fast but accurate setup. The tripod has 3-section legs made out of aluminum that allows for balance and stability in the regular or semi low-angle setting, making it a good choice for videographers shooting in rough conditions. The tripod feet are heavily rubbered to enhance grip on any surface, the maximum extended height is about 160cm, and 6kg of maximum load. The tripod tends to be high demanded due to its competitive price.