12 Best Laptops For Video Editing
LAPTOPS FOR VIDEO EDITING
Discover a list of recommended laptops for video editing, that is essential for professional freelancers in the video production industry to optimize their work efficiency and output quality.
01
NUMBER 01:
MACBOOK PRO 16
The MacBook Pro 16 is one of the best choices for video editors due to its high-performance hardware, including powerful processors, high-end graphics cards, and fast storage options. The laptop has a massive high-resolution display, and powerful speakers, allowing for easy and accurate editing of color and sound footage. The MacBook Pro 16 also has a long battery life, making it a great option for on-the-go editing projects. The main downside is its massive cost.
Visit The Website
01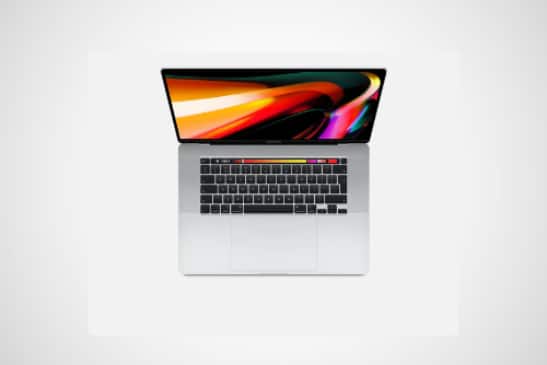 02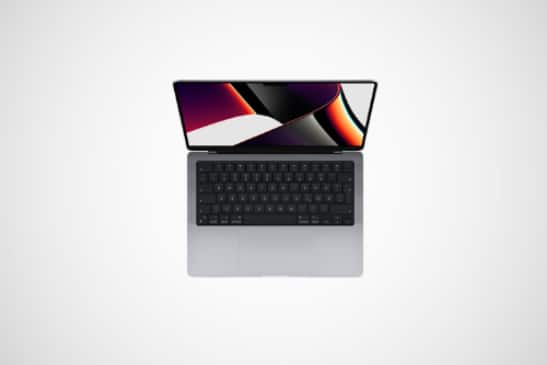 02
NUMBER 02:
MACBOOK PRO 14
If portability is more important than screen size, the smaller Apple MacBook Pro 14 is pretty much the same laptop, just more compact. The main differences have to do with the battery life and speakers; the battery lasts slightly shorter, and the speakers don't sound quite as good, though still among the best on the market. Its massive cost could be a major downside for potential customers.
Visit The Website
03
NUMBER 03:
Although being imagined as a gaming laptop, the ASUS ROG Zephyrus G14 is perfect for video editing as they share similarities in the hardware equipment. This laptop is cheaper compared to other premium ones but still features enough horsepower to provide high processing speed. However, this comes at a cost, as the computer might get hot and loud faster compared to premium ones.
03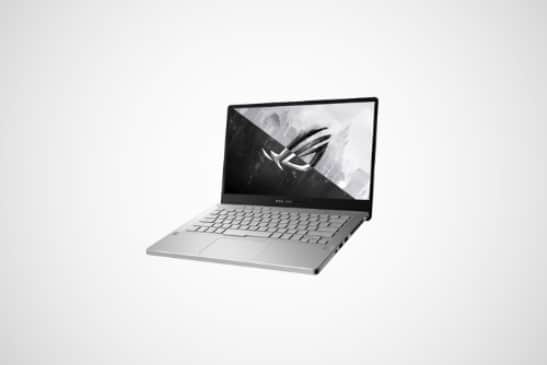 04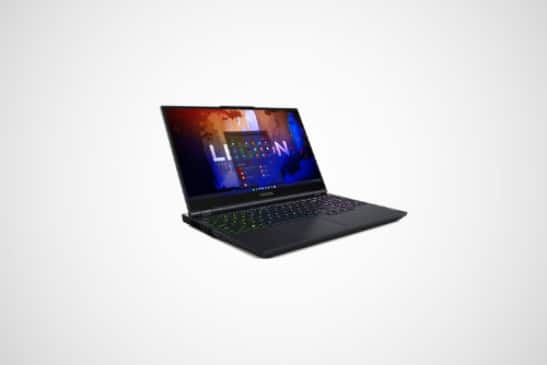 04
NUMBER 04:
This laptop is the best budget laptop for video editing. It features a high performance processor, dedicated graphic cards, high speed storage and good color accuracy. Moreover, the big display size makes it easy to comfortably work with editing softwares. However, the laptop lacks portability due to its size, and is not widely considered visually appealing.
05
NUMBER 05:
The ASUS TUF Dash F15 has powerful Intel 12th Gen CPUs and is perfectly capable of handling demanding tasks such as video editing and 3D rendering without losing performance, despite loud fans when hot. While it only offers up to 16GB of memory and 1TB of storage, they are user-replaceable. The display is ideal for color-critical work, and the keyboard is spacious and tactile. The laptop features 4-supported USB-C that can transfer files quickly and connect to two 4k displays at 60Hz with one cable.
05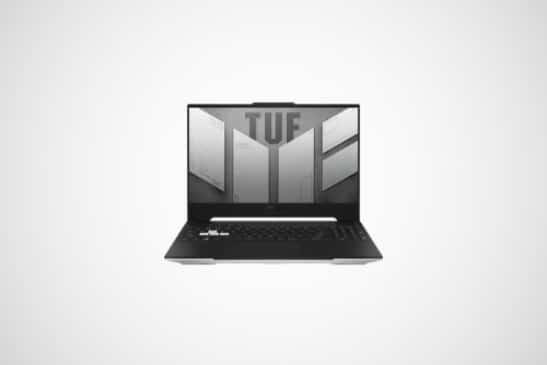 06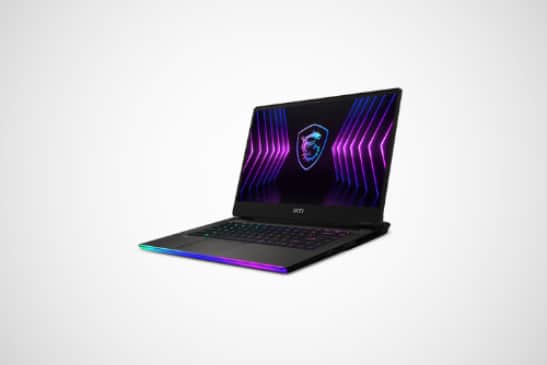 06
NUMBER 06:
Although being conceived as a gaming laptop, the MSI Raider GE67 HX works perfectly for video editing purposes. It features an OLED display delivering clear images in fast-moving scenes, a powerful CPU that allows , and a comfortable keyboard. The outstanding port selection includes Ethernet and USB-C/Thunderbolt 4 ports. However, it gets hot and loud under load, and a high budget is required to purchase it.
07
NUMBER 07:
The Razer Blade 14 is an excellent workstation laptop that could be effectively used for video editing purposes. It features a powerful CPU and NVIDIA graphics, performing well in demanding tasks like 3D animation. Its high-resolution display is ideal for HDR content. Meaning that colors can be properly adjusted through the video editing software. While It allows for quick file transfer its maximum memory capacity is only 16GB, which could be an issue for those working with large datasets.
07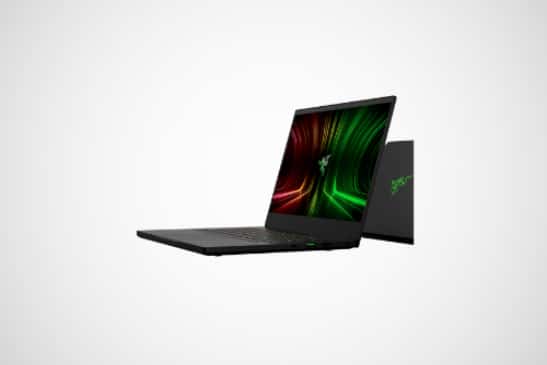 08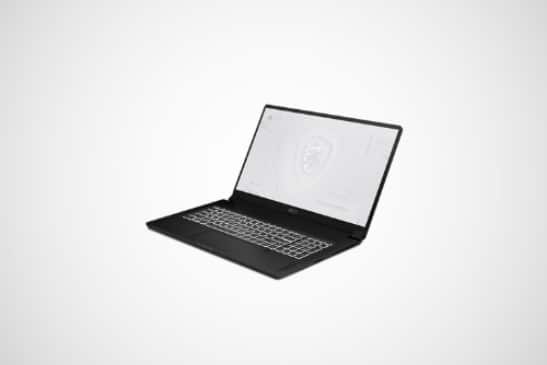 08
NUMBER 08:
BThe MSI WS76 is a top Windows mobile workstation with a 17.3-inch display. It's equipped with a powerful Intel 11th Gen, high speed processor, and discrete GPUs capable of handling almost any workload. The comfortable keyboard allows for all-day typing, and the fast SSD ensures quick file transfers. For content creators, the 4K display allows for high resolution display, making it easy to accurately edit high-quality video footage.
09
NUMBER 09:
The XPS 15's latest Intel CPUs provide ample processing power to handle demanding video editing projects. The laptop features 15.6 inches, 3.5K OLED display, and a high speed processor. The laptop offers good value for its quality, loudspeakers, and a good battery life, that make it a suitable option for creators.
09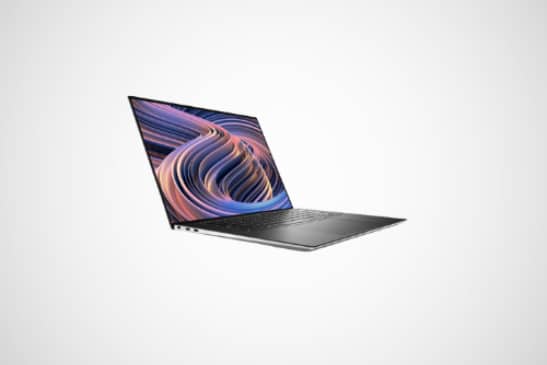 10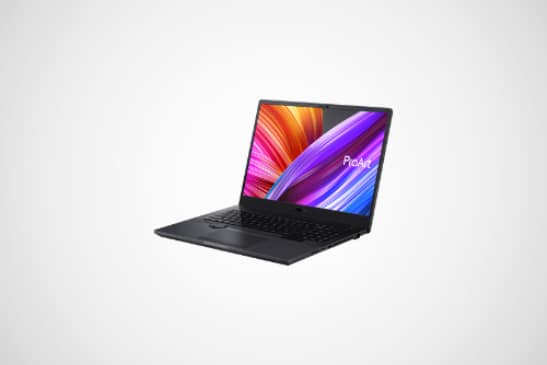 10
NUMBER 10:
The Asus Studiobook 16 OLED is one of the best creator laptops, this well-rounded laptop offers a rare combination of performance, build quality, portability, affordability, usability, and creative design. The laptop has a very thin design, a variety of ports available, a 16-inch OLED display that is perfect to comfortably visualize footage while editing.
11
NUMBER 11:
The laptop offers a powerful processor, dedicated graphics cards, high-speed SSDs, which enable smooth performance even when running demanding editing software. Moreover, it provides a high-resolution that can accurately display colors and has excellent contrast ratios, making it ideal for editing photos and videos. The Surface Book 3 is also a hybrid laptop that can transform into a 2-in-1 device. Its touch screen monitor can be detached and used as a tablet, which is compatible with the Surface Pen.
11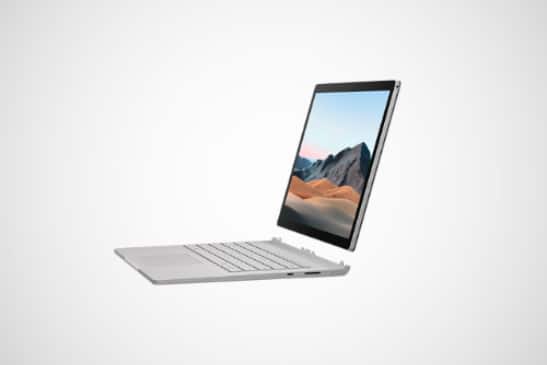 12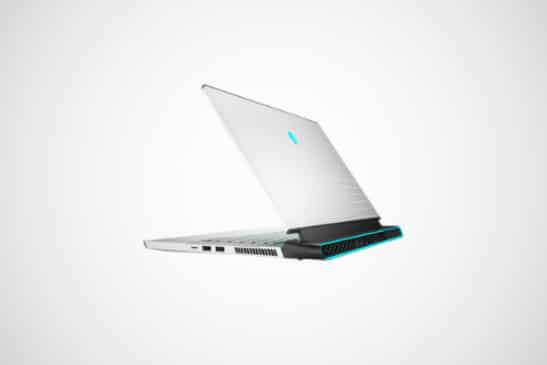 12
NUMBER 12:
The Alienware m15 R4 is a practical gaming laptop with impressive video editing capabilities, due to its swift processor, ample storage space, and stunning 4K display. However, the m15 R4's battery life is limited, providing just 4 hours of online browsing on a full charge, which is a common issue among Alienware and gaming laptops in general.