12 Best DSLR Cameras For Video
DSLR CAMERAS FOR VIDEO
DSLR cameras are tools that can help you capture high-quality footage. DSLR cameras allow for interchangeable lenses, creative control over settings, and a shallow depth of field, to communicate your brand's story
01
NUMBER 01:
Canon pitches the EOS Rebel SL3 as the most lightweight DSLR with a movable, fully articulated screen, making its compact size an ideal choice for travel vlogging. in the world. The camera features a 4K maximal video resolution, a 3.2 inch screen and Full HD video recordings up to 24fps. It is a perfect choice for beginners and intermediate users aiming to achieve high-quality videos effortlessly.
01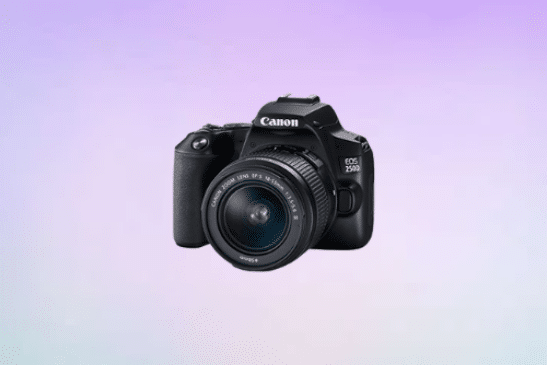 02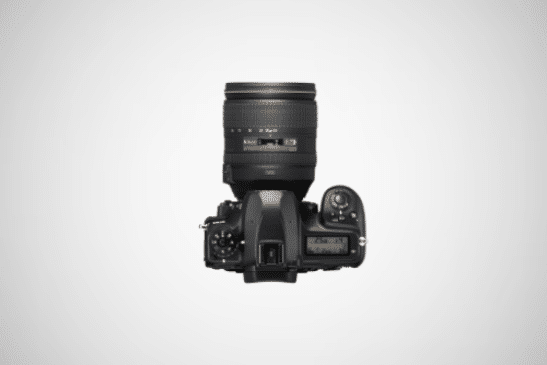 02
NUMBER 02:
This versatile camera is perfect for those who enjoy both stills and video capture, especially beginner videographers. Its APS-C sensor and 4K crop offer optimal results for Full HD video recording up to 60fps. The movable screen doesn't rotate fully, making vlogging a bit challenging. The camera has an exceptional high-ISO performance, providing optimal low-light versatility.
03
NUMBER 03:
This DSLR camera supports 4K resolution (with a crop), and Full HD with a decent range of frame rates to choose from. Offering a comprehensive range of features (built-in interval timer, time-lapse recording, and headphone/microphone sockets), the D500 is an exceptional all-purpose camera that is perfect for beginner videographers. Since it's a few years old, it's now available at an excellent price point.
03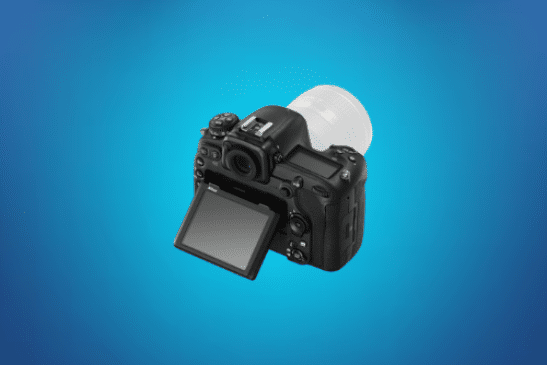 04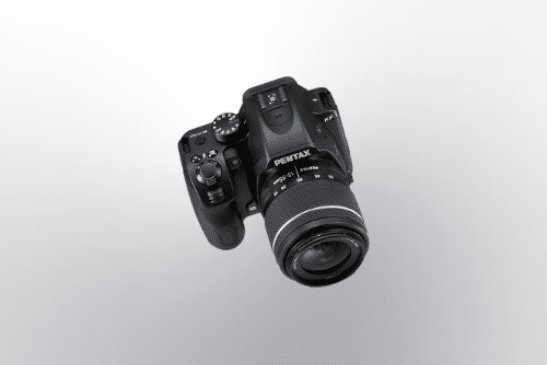 04
NUMBER 04:
The Pentax K-70 combines Hybrid AF with 4.5 stops of image stabilization, a built-in flash, bulb mode, and an articulating screen, enhancing the camera's versatility. The camera offers a good resolution LCD screen (even though it doesn't support 4K) and a light weight body, making it a desirable option. In addition, the K-70's rugged weather sealing ensures reliable cold-proof performance, even in temperatures as low as -10°C (14°F). Its water-resistant and dustproof design make it ideal for a variety of environments.
05
NUMBER 05:
The Canon EOS 90D is an excellent mid-level choice for anyone seeking a DSLR that excels in video capture. With uncropped 4K video and a range of full HD frame rates. The camera supports a 3-inch fully-articulating touchscreen, the Dual Pixel CMOS autofocus, and the headphone and microphone connectors for audio quality prioritization.
05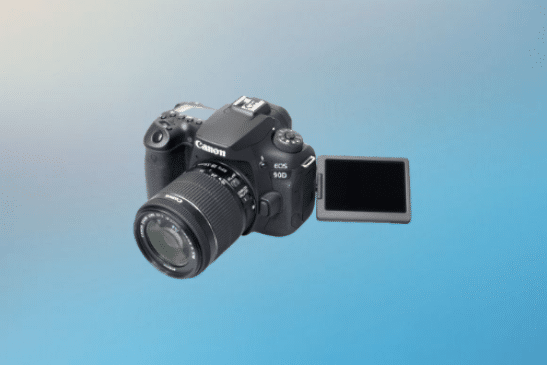 06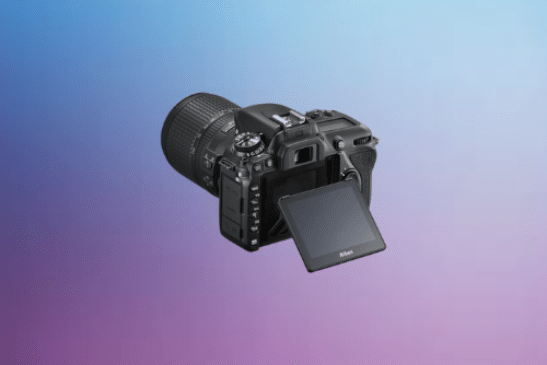 06
NUMBER 06:
The D780, is a good intermediate option, that is cost-effective, and optimal for shooting uncropped 4K video with a variety of frame rates, including slow motion when shooting in Full HD. Additionally, the D780 comes with professional video features such as N-Log recording, Hybrid Log Gamma (HLG), Timecode output, and microphone and headphone sockets, which will be useful for serious filmmakers. However, the screen has limited moving capabilities, making it more suitable for video creators than vloggers.
07
NUMBER 07:
The 5D Mark IV is an excellent choice for advanced videographers and photographers, as it offers cropped 4K video recording, as well as a wide range of frame rates. However, the non-articulating screen may not be ideal for some users. The camera offers many advanced features, such as time-lapse video recording, HDR Movie, Canon Log Gamma recording, and a 30MP sensor that is ahead of 24MP rivals. Good quality for price value.
07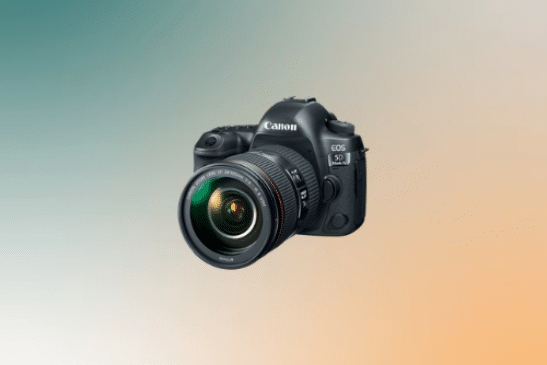 08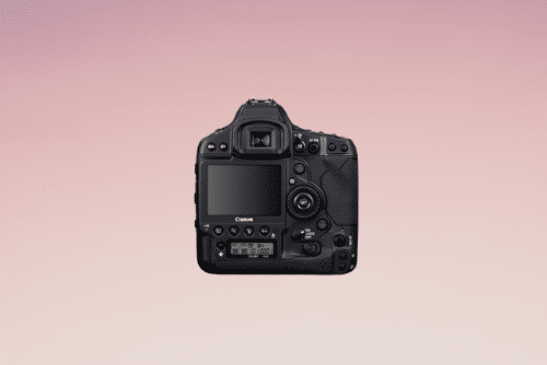 08
NUMBER 08:
The camera offers an extensive range of video features, and is one of the best options for creating high-quality uncropped 4K video recording at up to 60fps, and producing 4K RAW (also known as 5.5K) footage. The camera's Dual Pixel CMOS autofocus technology ensures smooth and precise focusing, and the camera allows for manual focusing control options, such as focus peaking. However, its high price tag may be a deterrent for many buyers.
09
NUMBER 09:
The Nikon D6 is an exceptional option for professional photographers who also require a capable video camera. The camera features Full HD video recording with a good range of frame rates, an excellent autofocusing performance, and useful features such as focus peaking, zebras, and time coding. However, its cropped 4K video recording capability, and its fixed screen may make it less attractive considering the camera's high price tag.
09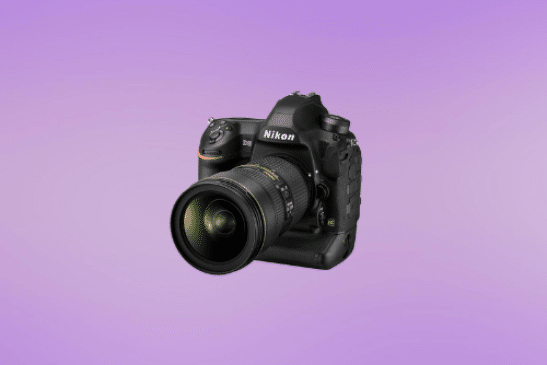 10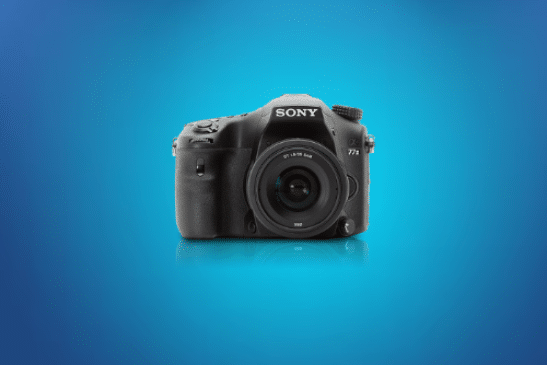 10
NUMBER 10:
The Sony A77 II features an excellent quality sensor and records in both full-HD and 4K. It utilizes 4D FOCUS to avoid disruptions during shooting, and built-in Wi-Fi and NFC allow for easy file sharing. Additionally, it comes with accessories such as a rechargeable battery, body cap, and shoulder strap. Overall, the Sony A77 II is a solid option for those seeking a high-quality video DSLR.
11
NUMBER 11:
The camera captures high-quality video with vivid colors and intricate details. It is compatible with all Canon EF lenses, providing a wide range of options for shooting from various angles. Despite its professional-grade footage capabilities, the 80D is reasonably priced. Canon's Dual Pixel Auto-Focus, allows to select a subject on the LCD screen and track it automatically, perfect for action shots. The built-in stabilizer also enables handheld shooting for a more dynamic style.
11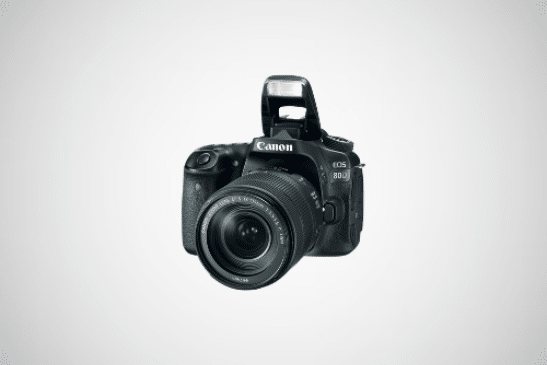 12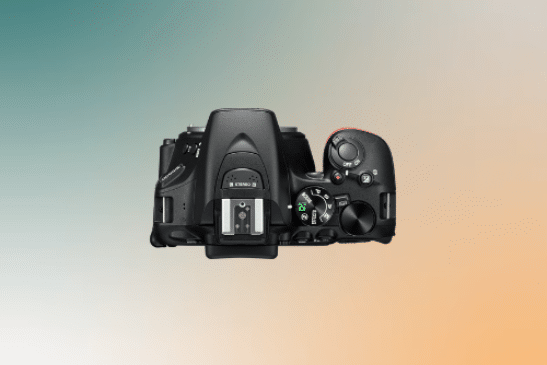 12
NUMBER 12:
The D7500 offers the latest in camera technology. Its impressive 4K video recording is enhanced by the Multi-CAM 3500 II autofocus system, providing unmatched autofocus performance. The camera's 1.5-fold crop in the FOV is beneficial for wildlife and sports photography but may hinder wide-angle shots. It offers manual control over its flash capabilities, making it suitable for both beginners and semi-professional use.